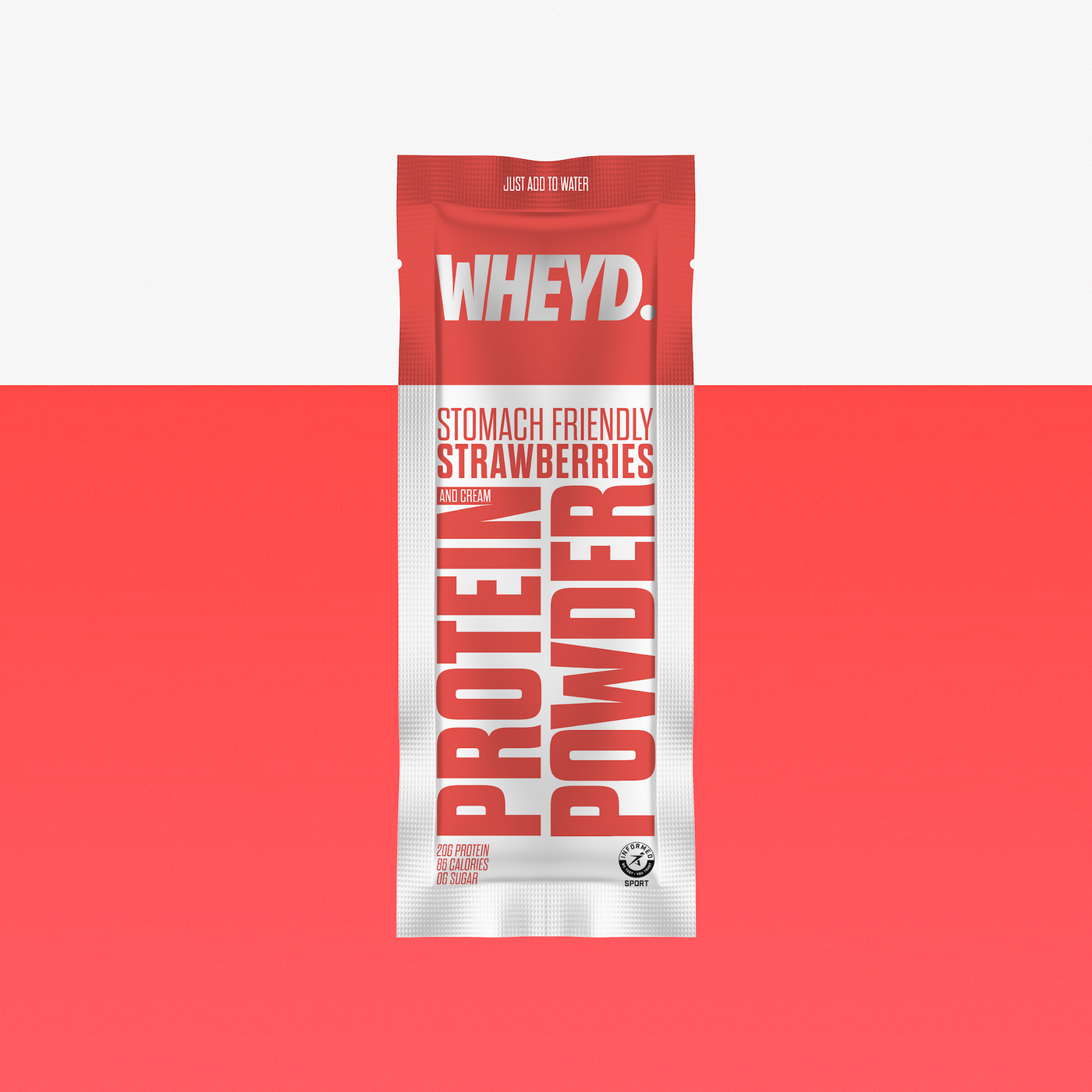 FREE DELIVERY WHEN YOU SPEND £50
WHEYD is THE lactose free protein powder sachets of choice for those who can't tolerate typical protein shakes.
Each protein sachet is 24g is 20g of pure hydrolysed WHEYD Protein. The price is for 20 sachets.
Our flagship flavours of rich chocolate, strawberries & cream and now Vanilla will feel like you're sipping a shake of heaven and goodness whilst you recover after your session.

Using only milk sourced from family-owned Irish farms, the best you can get, each serving offers you 20g of pure protein and 0g of sugar.

Our whey is lactose free (less than 0.8% lactose) and has been pre-digested so it's a perfect option for those of us that suffer from intolerance to dairy. Just check out our reviews!

All flavours are Informed Sport approved protein powder sachets.
How to use
Mix 1 sachet (24g) with 250-300ml water or dairy-free milk & shake it like a polaroid picture.

Perfect for post-workout or as a nutritious drink when you need a snack.

Works well in smoothies, porridge or baked into healthy snacks.